Croydon-based dealer International Food Service Equipment (IFSE) believes it is best placed to take advantage of new market opportunities as it emerges from the pandemic period.
The company quickly pivoted its strategy when Covid first hit, which limited the impact of its difficulties.
IFSE's latest annual report, just published on Companies House, shows that in the 12 months to March 31, 2021, the retailer generated £5.2m in revenue, down 29% from the previous year's £7.4m.
The story continues below
Advertising
The impact on operating profit was less severe though, with a year-on-year decline of just 5% from £123,000 to £117,000.
Group Chief Executive Andrew Fordyce commented: "Covid-19 has produced the toughest trading conditions in IFSE's 30-year history. The government instruction to work from home if possible and the ensuing lockdowns had a major effect on our clientele. Commercial and industrial catering have drastically reduced their operations overnight and street restaurants, tourist attractions and hotels have all been hit very hard.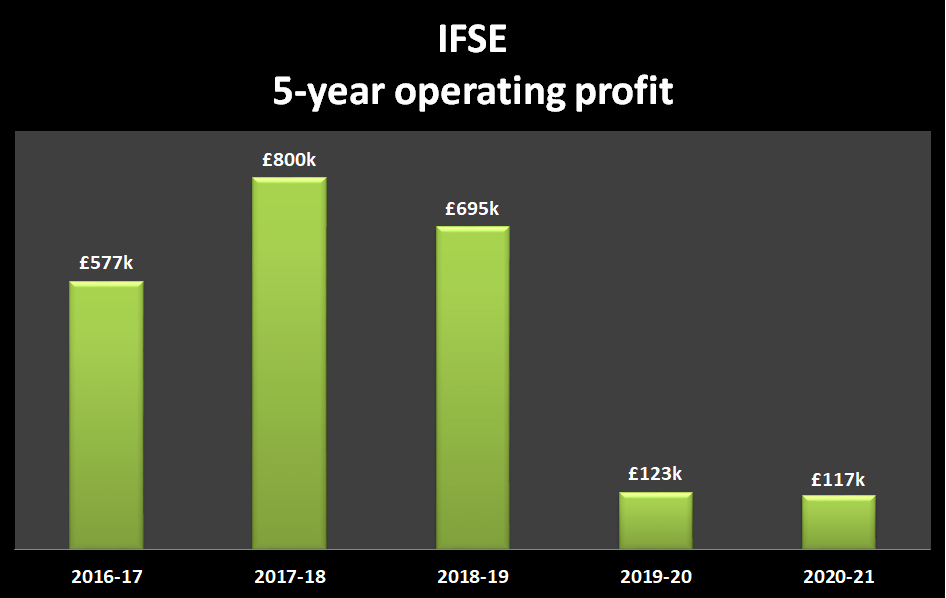 He underlined: "Throughout the year, we have placed the welfare of our staff at the top of our agenda. In addition to pastoral care and regular informal contact with people living alone and working from home, it was also to ensure that we kept as many staff as possible employed so that we had a full team ready to go when the market will recover.
During this period, IFSE immediately launched a major marketing strategy to enter new markets. Fordyce commented: 'It has proven to be very successful and has led to new contractor-led projects aimed at taking advantage of low cost rental opportunities on the high street.
"This has allowed the team to partner with several independent and small chain operators to design, build and equip new food and drink concepts on the high street. This includes the design and development of a new pizza concept in Leigh-on-Sea, a new community kitchen and cafe in the heart of Thames Barrier Park, a new family restaurant in Reading and a large-scale delicatessen partnership. mother-granddaughter in Tring.
The IFSE team also designed and delivered a new state-of-the-art development bakery kitchen for The FoodWorksSW, providing specialist development space for local businesses to try out new recipes.
Regarding the new trading relationship with the EU, Fordyce said: "One effect of Brexit has been the difficulty construction companies have had in finding and hiring suitably trained staff to work on their sites. Many projects for which we had to fit out the catering areas have thus taken a long time, which has led to projects being postponed outside the commercial year to 2021/2022.
Nevertheless, he indicated that at the end of the year there were clear signs of a market recovery with a wave of inquiries in the fourth quarter.
Regarding the group's service arm, Romann Catering, Fordyce said the lockdowns and work-from-home instructions were also having a major effect on that division. He said: "Many sites were closed and those that were open were only lightly using their equipment. Covid-19 restrictions meant that our engineers were not allowed to enter many sites to carry out maintenance. Revenue declined accordingly and did not begin to return to more normal levels until the fourth quarter.
Nonetheless, across the business, all aspects of its overhead were reviewed and it was able to reduce its operating costs when its lease ended in the second quarter. According to Fordyce: "We have invested in redesigning parts of our office to make them more suitable for the revised level of office footfall combined with the work-from-home regime that will be the new normal after the pandemic ends.
"All of these measures mean that we have ended the year with profits in both operating companies with reduced overheads until 2021/22 and offices adapted to the new post-pandemic employee work model. The delayed projects from 20/21 bolstered our recovery in 21/22 when they added to the general increase in market activity. We are confident of a strong performance this year with a full recovery to expected post-pandemic trading levels in 22/23. »
He concluded: "The team is excited to be working on major projects such as M&S Cafés, University of Football Business and LSBU, as well as multiple design partnerships for new and emerging high street concepts.
"Our people strategy paid off and we maintained our highly experienced project team without any losses. This has placed us in the best position to take advantage of the many new business opportunities currently appearing in the market. »